AMENT, PAT: Songs By Pat Ament LP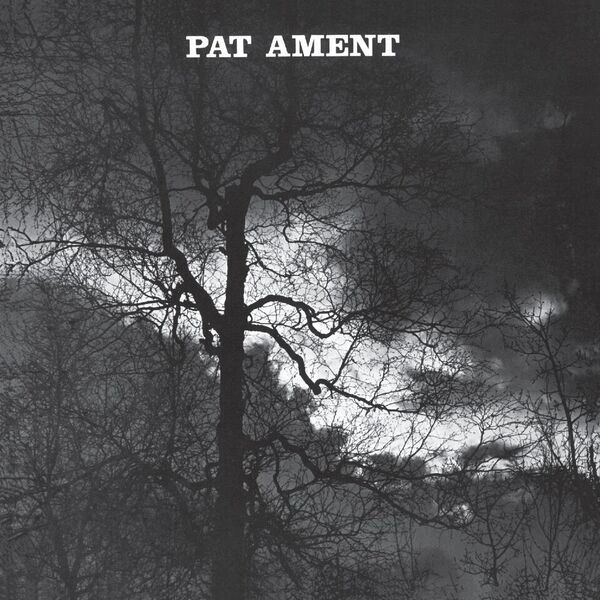 AMENT, PAT: Songs By Pat Ament LP
Pat Ament "Songs By Pat Ament" LP (Grapefruit)
*Comes in thick, old-style, tip-on gatefold jacket*
SEE Aquarium Drunkard feature on this reissue and long interview between Pat Ament and Simon Joyner HERE!
SEE plug at the great music blog, Doom & Gloom From The Tomb, HERE!

Release Date: February 23, 2018
*For information about the Pat Ament retrospective CD, Time Moved On, click HERE!
*For anyone who purchases the Songs By Pat Ament LP or the Time Moved On retrospective CD, a second retrospective album, Draw Near To Me, is available for free download. Please e-mail us at contact@grapefruitrecordclub.com for the link!

Preview the track "Sometimes When I'm Lucky" HERE!
and the track "The Farewell" HERE! Both tracks are from the Songs By... album.

In 1971, at the age of 25, Pat Ament self-released his debut album, Songs By Pat Ament, in a very limited run for friends and local shops. The album is sparse and moody, conjuring a space not unlike the one that Songs of Leonard Cohen occupies, featuring Ament on Wurlitzer with a jazz drummer and a guitarist alternating between acoustic and electric. It's dark and at times forlorn, with meditations on yearning and loss and love. It's ideal long-night-of-the-soul music. The lyricism evokes Dylan, Cohen, Tim Hardin and Bill Fay.
When he released Songs, Ament was already a world renowned mountain climber, and he became famous for pioneering 60's and 70's ascents in Colorado and Yosemite. He wrote poetic books and essays on climbing, including biographies of legendary climbers Royal Robbins and John Gill. Through the years he's balanced multiple simultaneous careers as artist, photographer, filmmaker, chess master, karate black belt, lecturer, teacher, and, yes, singer-songwriter.
Pat Ament's musical mastery was clear right out of the gate but it was only one of his many interests. Perhaps if he hadn't been moved to pursue life's other tempting summits and focused solely on music, he'd be as well known for his songs as for his climbing. Grapefruit is extremely proud to reissue this rare and virtually unknown singer-songwriter masterpiece, sourced from original sources and under Ament's supervision, with original artwork and deluxe Stoughton tip-on jacket. The record also comes with a bonus career retrospective CD entitled Time Moved On of additional songs hand-picked by the artist.

LP Tracklist:
A1 Sometime When I'm Lucky
A2 A Gentle Day
A3 The Farewell
A4 Wrong Train Blues
A5 It Would Be You
A6 Wayward
A7 I'm A Lucky Soul
B1 Find Yourself
B2 There's No Hurry
B3 Right Kind Of Lover
B4 Melody Of Numbers
B5 Laurel And Hardy
B6 Concentrating
B7 He Belongs With You
Time Moved On Tracklist:
1. You're the Dream I Had Last Night
2. Take Me Down Your Road
3. Time Moved On
4. Two Whose Hearts Are Young
5. Dark Room All Alone
6. Troubadour
7. Along the Way
8. When You Say Farewell
9. Edith
10. Last Train
11. George Burns Smoked Big Cigars
12. All the Best
13. I Was Young Once
14. Don't Speak

Draw Near To Me Tracklist:
1. This Is What I Feel, About You
2. Don't Come To Me In the Dark
3. Draw Near To Me
4. Will You Walk With Me Tonight?
5. Eva, Our Ever, Our After
6. Stonecutter
7. All of Me
8. Final Flower of the Void
9. I Wish I Knew
10. Lead You Through the Storm
11. Just a Spirit Passing Through
12. Lovely Flaw of Everything
13. I'll Send For You
14. Beauty Is a Lie

"Pat's writing leads us into the deeper world just beyond the hard world we commonly observe. Sometimes these works read like a trail between the two worlds, where we can reach out in each direction toward both the visible and the invisible, the finite and the infinite."
-James Tipton, poet


Featured Products