CROOK, BRIAN & THE RENDERERS: This World Just Eats Me Up Alive LP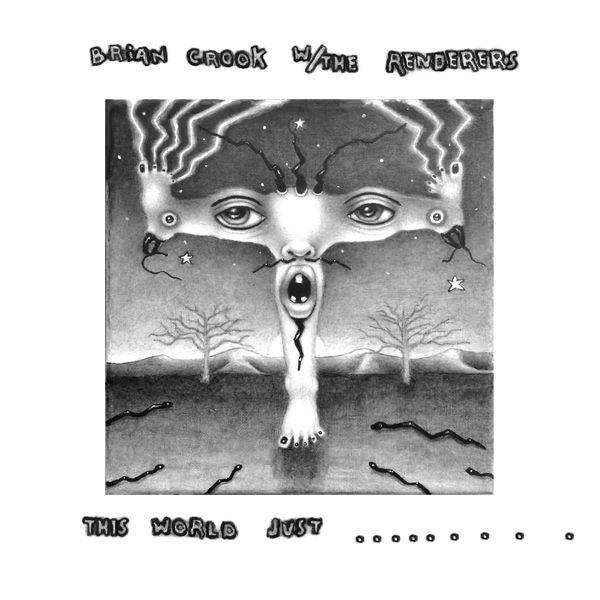 CROOK, BRIAN & THE RENDERERS: This World Just Eats Me Up Alive LP
Brian Crook: "This World Just Eats Me Up Alive" LP (Ba Da Bing)
Release date: September 27th, 2019
NOTE: We're releasing Brian's record along with two new Peter Jefferies LPs on our sister label, Grapefruit Records. CLICK HERE FOR MORE INFORMATION if you're considering preordering both and want them to ship together!
This album has been a slow build over the past eight years, and it is Brian's first solo release in close to twenty years. The years in between have included a move to the other side of the world (Christchurch to Joshua Tree), and the loss of his brother, who was close in age. This World Just Eats Me Up Alive confronts these topics within Brian's maelstroms of noise, with his scratchy vocals conveying stories of protagonists living in the gutters of society. It's a shockingly honest release, featuring recording sessions done with both The Renderers and The Terminals, unifying in a satisfying and poetic display. 
Blending stark emotion with surrealist narratives, the lyrics open windows into a psychic gloaming: this is Brian. 

This World Just Eats Me Up Alive is a gem of rough beauty, and any fans of releases on Xpressway and Siltbreeze will feel warmly at home in the chaos. We are making a limited 300 copy run of this edition.

Side A

Black Mariah
Dragged Both Ways
This World (Just Eats Me Up Alive) 
Side B
The Smoking Singularity
Poisoning The Well
Sisyphus
Joyce Carol Oates
Featured Products