GRANT, JENN: The Beautiful Wild CD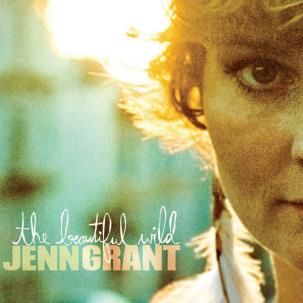 GRANT, JENN: The Beautiful Wild CD
Jenn Grant "The Beautiful Wild" CD

Jenn Grant's The Beautiful Wild, her fourth (but first US-released) record,
expresses wonders beyond pleasant views. Having grown up on Prince Edward
Island, Jenn saw lush landscapes, with the glistening sea right outside her
window, and it was easy to take such things for granted. The album title is a
challenge: to accept the grueling lows of life that come between glorious highs.
To embrace life means acknowledging its inevitable confrontations.
So why this record and why now? Simply put, it's the songs, soulful and ornate,
with lush guitars, pianos, horns, banjos, strings and even a boys' chorus
populating the album like trees in the woods. But everything stands aside for
Grant's captivating singing, a thick tenor that trails like heavy smoke. While her
past material established her throughout Canada as a musician of distinct note,
The Beautiful Wild propels her into new realms of accomplishment.
Over the time period that The Beautiful Wild was conceived and completed,
Jenn's life took significant turns. First, she married Daniel Ledwell, who is now
her musical collaborator. Having spent the past ten years living in bustling
downtown Halifax, she and Ledwell moved to a two-story home in the wilds of
Echo Lake (population 3,562). Like her youth on PEI, Jenn chose the reflection
of a removed life and took a step away from the city. It was in this environment of
accepting the past that The Beautiful Wild materialized.
In the video for "The Fighter," shots cut from Grant to a recently-uncovered
film of her mother, around the same age that Jenn is now, participating as the
beauty pageant queen of a downtown parade. A clear connection between a past
heretofore unknown and the present is how Jenn acknowledges the importance
of one's history in facing what's to come. This cognizant view of life is also heard
on "Michael", one of the album's standout tracks; a hymn for a boy who lost his
life in a car accident. Jenn never knew him, but met his family at a show and
ended up becoming matchmaker for her brother and his sister.
As the album begins with "The Fighter," closing with a heartfelt cover of one
of the eighties most enervating battle songs seems only appropriate. For Jenn
Grant, it's not so much winning the battle as knowing what you have, where you
are and being ready for the thrill of the fight.
Tracklist:
1. Introduction
2. The Fighter
3. I've Got Your Fire
4. I Want You Back
5. Hollywood
6. Gone Baby Gone
7. White Dove
8. One More Night
9. Aida
10. Michael
11. In The Belly Of The Dragon
12. Green Grows The Lilac

Featured Products