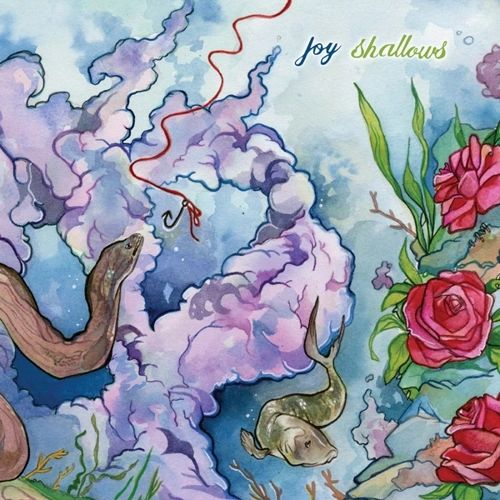 Joy - Shallows CD
Joy is Dan Madri and Matt Savage, who have played music off and on together since 7th grade or so. Their 2002 self-titled Shrimper debut put a subtly eccentric spin on the bedroom folk template. Subsequent recordings Hatred & Grief, Devil's Blues and Sailing Days saw the band expanding its lineup (Ariel Rabinovic on electric guitar, Matt Dodge on drums) and refining its production value—but never at the expense of the simplicity or off-kilter pop sensibility of its songwriting.
On Shallows, Joy's third release for Shrimper, the spotlight returns to the core duo. The record is a patchwork of new recordings and older, unreleased material dating as far back as the turn of the millennium. Each of the fourteen tracks brings its own character and fidelity to the table—though at roughly 30 minutes long, Shallows never feels disjointed.
Though ten years separate the record from the band's last output, it feels like a logical extension of the catalog. Joy will be playing a small run of shows—its first in nearly a decade—to coincide with the Shallows release.
Featured Products