KILGOUR, HAMISH: Franklestein LP and/or FUNK/FINK R'MxS 10"-Preorder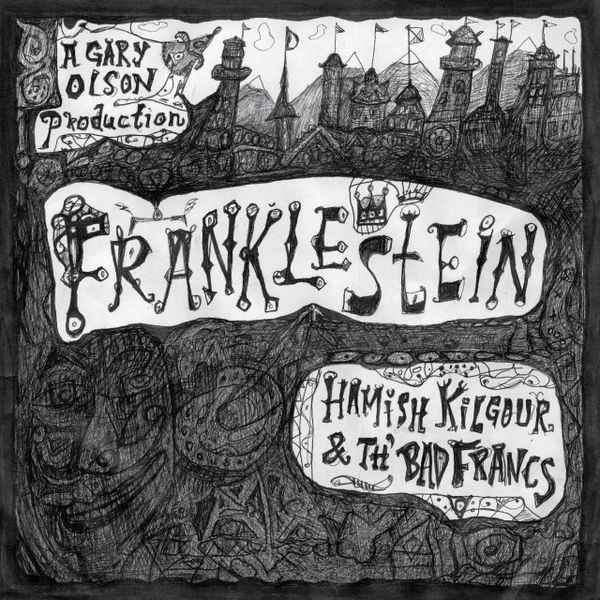 KILGOUR, HAMISH: Franklestein LP and/or FUNK/FINK R'MxS 10"-Preorder
Hamish Kilgour
FRANKLESTEIN LP
BING-145-1 

FUNK/FINK R'MxS 10"

BING-145-2
Release date: April 26, 2019
You must select either the Franklestein LP only ($25), the 10" only ($22), or both records together ($45) in the dropdown menu. See descriptions of each release below.
Franklestein LP - Limited to 250 copies

SIDE A
1. NYC Blackout 
2. Say What?
3. Open/Top Off 
4. Close/Not 2 Much 
SIDE B
5. Open - Little Off The Top 
6. Close - Geo/Thermo 
7. Open/The "Creamer" 
The Finklestein Universe expands! Upon releasing "Finklestein" last year, a theme album about a fictitious kingdom, Hamish Kilgour simultaneously put out "Funklestein" which saw two side-long tracks that delved deeper into Kilgour's fairytale world. Now, the fairytale grows even more nuanced, as we present "Franklestein" - a series of radical remixes which use the Finklestein sessions as a starting point but, let's be "frank," are new compositions. Each track is an orchestra in a teacup, sounding like the best Velvet Underground boots suffused with dance beats, allowing unexpected room for autoharp, vibraphone and glockenspiel. 
FUNK/FINK R'MxS 10" -Limited to 250 copies

A companion release to "Franklestein," Hamish Kilgour's ten-inch single is ready to bust onto damaged dance floors around the world! Two tracks originally conceived during the Finklestein sessions get their full due, with vibraphone, wistful saxophone and a driving beat that colors the fairytale setting Kilgour originally conceived for his 2018 release, "Finklestein." "M'Open" sets a groove and rides it like an evening on the town, while "M'Close" reveals the dark underbellies said evening on the town could reveal.  The versions of "M'Open" and "M'Close" on this 10" record are different from the versions on the Franklestein LP. Purchase both together when selecting from the dropdown menu. Limited to 250 copies. 
SIDE A

1. M'Open (4:02)
SIDE B
2. M'Close (5:46)
Featured Products