NANCE, DAVID: Negative Boogie CD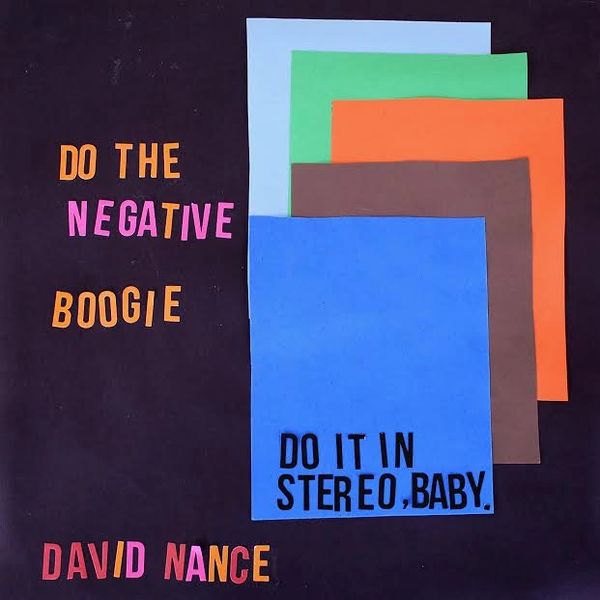 NANCE, DAVID: Negative Boogie CD
David Nance "Negative Boogie" CD (Ba Da Bing)


David Nance, Omaha veteran of warble and hiss, returns with Negative
Boogie, his new concoction of chug, throb and greasy swagger. For
Boogie, Nance trades in his beaten up Tascam 488 for the bullet-proof,
glass walls of A.R.C. Studios. Where else can you brew the negative
boogie? And what exactly is the negative boogie? Well, it's a bit like
Canned Heat but with Pere Ubu's queasy rhythms and someone playing
five finger fillet with Swell Maps. Ensconced in his ivory tower
and soundproof rooms, Nance reached for unlikely weapons to tear down
his own lofty experiment. He had his pick of rare guitars, cowbells,
steel drums, vintage amps, Crazy Horse microphones, mellotron, and the
restless but indefatigable rhythm section of Kevin Donahue and Tom
May. They started at sunrise and recorded 15 songs by midnight. Maybe
it's his Midwestern work ethic, maybe he's a sonic cheapskate. Maybe
it's just the sound of negative boogie.
True to habit, Nance built on scraps and scrapes as his starting
point. "Some songs were unused for half a decade, some songs were
changed the day before recording and some songs were recycled and
reinterpreted from the last album leftovers," he says. And yet, bits
and pieces, false starts and vicious jams, all came together like the
cover art collage suggests, to make something he's never done before -
a rock epic. These songs stab and flow into one other like a perfectly
orchestrated classic. The songs are drenched with Nance's most biting
and comic lyrics to date, peaking on "D.L.A.T.U.M.F. Blues" (Don't
Look At This Ugly Mother Fucker Blues). And ripping through the entire
thing is the cracked power he yanks out of the guitar, a veritable The
Good, The Bad and the Ugly of riffage. This is a departure for Nance.
It's bigger and grander but it's far from easy music. It's his Plastic
Ono Band, his For Your Pleasure, his fever dream of Rocket from the
Tombs. Shredders sit with jangling rockers, manic energy spills into
depressive torpor, providing the ultimate record experience: one of
power, nuance and emotion. But this of course is only a press release,
written by a team of robots using words programmed to seduce you. You
knew that, right? Did it work? Whether you are nodding yes or shaking
no, it's safe to say that we are all dancing the negative boogie.
Tracklist:
1. More Than Enough (Reprise)
2. Negative Boogie
3. Silver Wings
4. Cruel Kind of Love
5. Give It Some Time
6. ??????
7. River With No Color
8. DLATUMF Blues
9. Tranglehead
10. 5, 2 and 4
11. Ambulance
Featured Products