Snowgoose - The Making of You CD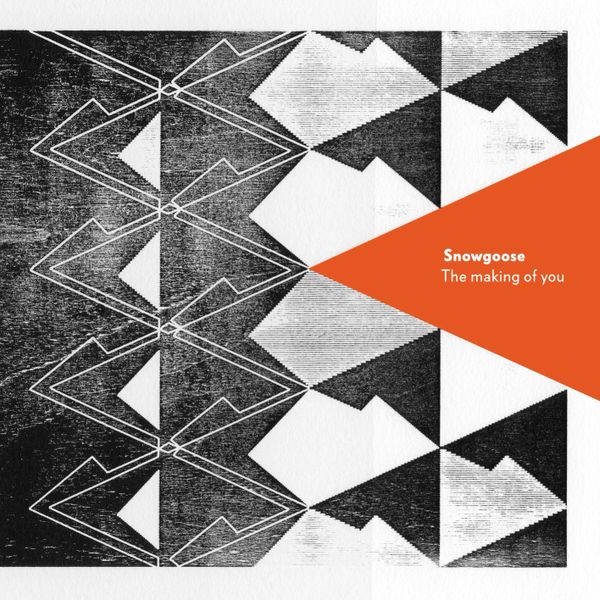 Snowgoose - The Making of You CD
Snowgoose: The Making of You (Ba Da Bing)
Release Date: July 24th, 2020
Following up to their critically acclaimed debut, Harmony Springs, Snowgoose guitarist Jim McCulloch and singer Anna Sheard (aka Snowgoose) announce their second album, to be released in North America on July 24th on Ba Da Bing (out May 22 on Glass Modern in Europe). The band is supported by a who's who of Scottish pop music, including members of Belle & Sebastian and Teenage Fanclub.
Tracing a line through '60s West Coast psychedelia and early '70s folk-rock,
Snowgoose creates something timeless and unique, which transcends its
influences to assert itself as modern and forward thinking.
  The Making of You represents a new chapter in the Snowgoose story. While their
2012 debut was largely written by former Soup Dragons guitarist Jim, the new songs
see Anna step forward as a lyricist and melodist. The result of this collaboration
is a record of rare beauty and momentary intimacy, resulting in utter exuberance.
Jim says, "When we made the first album, I brought the bulk of the material to the
party, written and ready to go. This time round, we decided to write together and it soon
became clear that not only is Anna a peerless singer, she is also a wonderful lyricist."
"During the writing process, I was - as usual - listening to a swirling melting pot of
artists, from Spanky And Our Gang, through Fleetwood Mac, to France Gall and Antonio Jobim.
Anna was pregnant during the writing and recording process and I think all of those
influences - musical and personal - spill out of the speakers, adding something
undefinable to the Snowgoose sound."
Anna adds, "Jim makes song writing look easy. There is nobody else I would rather sit
beside to share ideas. He deems absolutely nothing an odd suggestion and, believe
me, I made a few of those"
Jim offered all the support and encouragement I required to allow me the courage to
begin song writing, and together we forged an unbreakable artistic connection. He is
my musical kindred spirit. It's been a long time since Snowgoose shared any music -
these new songs feel ready to find their way in the world."
Novelist Ian Rankin, who declared Snowgoose's debut one of the best albums of 2012,
says, "I was a huge fan of the first Snowgoose album and I'm equally excited by the
follow-up. Such warmth and emotion, with great performances by the musicians and
singer Anna Sheard. Fairport Convention, the Incredible String Band, Pentangle and
more come to mind, but Snowgoose add lyricism and delicacy of their own."
Del Amitri frontman Justin Currie adds, "Jim McCulloch and Anna Sheard, with their
troupe of Scottish alternative pop royalty, have made the kind of record that saved the
easy listening genre in the early seventies. Think Sandy Denny crashing into a Jimmy
Webb session armed with delicate west coast melodies and a little bag of very modern
anxiety."
Anna Sheard – vocals
Jim McCulloch (Soup Dragons) – guitars/vocals/melodica/percussion
with:
Raymond McGinley (Teenage Fanclub) – guitars
Dave McGowan (Teenage Fanclub) – bass
Stevie Jones (Sound of Yell) – bass/double bass
Stuart Kidd (The Wellgreen) – drums/vocals/percussion
Chris Geddes (Belle & Sebastian) – keyboards
Ken McCluskey (The Bluebells) – harmonica
Tim Davidson (Camera Obscura) – lap steel
Davie Scott (The Pearlfishers) – string arrangements
Featured Products