WOOING: Daydream Time Machine 7" EP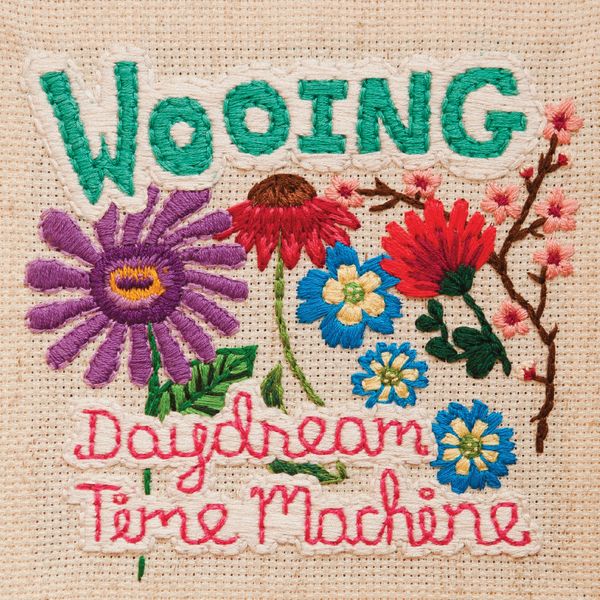 WOOING: Daydream Time Machine 7" EP
Wooing "Daydream Time Machine" 7" EP (Ba Da Bing)


Fresh NYC trio Wooing present their debut EP, Daydream Time Machine.
Fronted by multi-instrumentalist Rachel Trachtenburg—a performer in
the New York music scene since she was nine years old—Wooing offer
hauntingly beautiful vocals backed by echoing guitars. The lead
single, "In Colour", displays the vintage influences that come into
play: the urgency of underground 90s rock (i.e. Sonic Youth, Helium,
Breeders) meets the psychedelic Syd Barrett sounds of the 60s.
Trachtenburg started at age six playing as the drummer in her family's
Seattle-born group, The Trachtenburg Family Slideshow Players, who
played Conan and drew the attention of Rolling Stone, NPR and Spin.
Trachtenburg went on to perform in Supercute! and The Prettiots.
Wooing, comprised of Trachtenburg (vocals), JR Thomason (guitar) and
Rosie Slater (drums), have existed for just over a year. Trachtenburg
and Thomason met while performing with disaster master R. Stevie
Moore, while Trachtenburg and Slater had previously toured together in
Supercute!. On their three-song EP Daydream Time Machine, produced by
Bryce Goggin (Pavement, The Apples In Stereo), Wooing cover a wide
scope of material. Inspired by a documentary on LSD experiments
performed on housewives in the 1950s, Trachtenburg wrote the lead
single, "In Colour", in which she beautifully croons a direct quote
from the film: "I wish I could talk in technicolor." The video,
directed by John Zhao, encompasses the vintage aesthetics of the track
accompanied by gorgeous, dream-like visuals. The band's reveries,
however, aren't always sweet; "Tear World" comments on our species'
abusive treatment of whales, while "Two Can Keep A Secret" undermines
the comforting facade of security within relationships, made all the
more profound set against the backdrop of their unique sound.
Featured Products