Kawaguchi Masami's New Rock Syndicate & Kryssi Battalene LP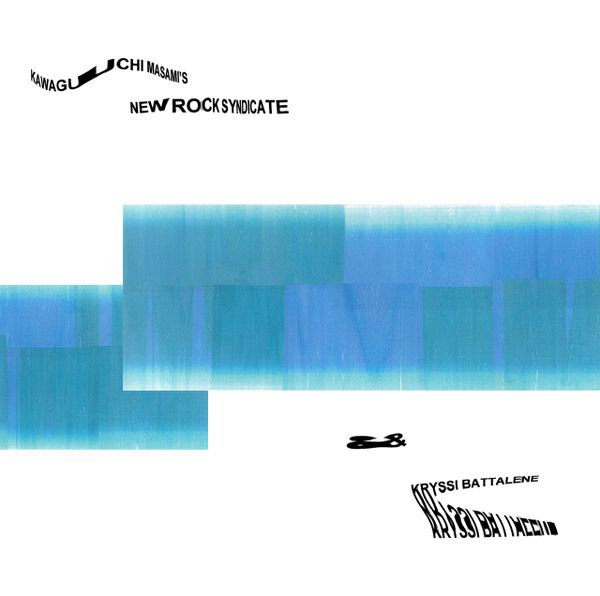 Kawaguchi Masami's New Rock Syndicate & Kryssi Battalene LP
Kawaguchi Masami's New Rock Syndicate & Kryssi Battalene LP (C/Site Records)
Release Date: June 26th, 2020
In 2018 Mountain Movers lead guitarist and Headroom bandleader Kryssi Battalene made her second pilgrimage to Japan. In her brief first visit Battalene had made connections with several musicians in Tokyo. However, her second trip was much longer and she went ready not just to observe, but to participate in the wealth of experimental and psychedelic music of the city. 
One strong friendship that Battalene had made during her first visit was with seasoned psychedelic explorer Kawaguchi Masami. After surprising Kawaguchi by showing up half-a-world away at a solo show of his, he and Battalene quickly started devising a plan for collaboration. They jammed and even played a couple of shows before deciding to hit the studio with the latest players in his long running New Rock Syndicate. 
The result of these sessions was a full-length's worth of music that is decidedly unique in today's musical landscape, and even a bit different than what we have come to expect of these heavyweights. The record begins with back-to-back high energy, high octane rock numbers that certainly exist outside the spectrum of what listeners might expect from Battalene. Between the tracks the duo trade vocal duties, as well as shredding leads. However, side A's third track sees the group shift gears into mellower, dreamier headspace. "Sunday Afternoon" unwinds over 12 minutes, with soaring leads from both Battalene and Kawaguchi, back and fourth vocals and, the not to be overlooked, multi-instrumental contributions of Yoshino, who's sitar-work brings this particular track to the proverbial next level. When the record is flipped we find side B is comprised of three driving yet meditative psych rock tracks. Through all three tracks, guitars continue to wail and Yoshino sustains a pivotal role on a vast array of instruments. However it is "Shadow Of The Earth" that comes to the forefront as perhaps the finest moment of the entire record. Battalene's guitar and vocals sit front and center, while Kawaguchi and Yoshino provide texture with sitar, electric and acoustic guitars, and Morohashi Shigeki adds not only the perfect backbone to the track, but also more than a couple of exquisitely timed entrances and accents. 
Ultimately this is not just a fine record, but an incredible document of the coming together of two monumental scenes. One, the mythic and fabled Tokyo avant underground; the other, the ever rising modern New Haven circle. The outcome is stunning, showcasing that even a world apart music brings all together.
Featured Products