Neutral: Grå Våg Gamlestaden LP PRE-ORDER w/Bonus LP Option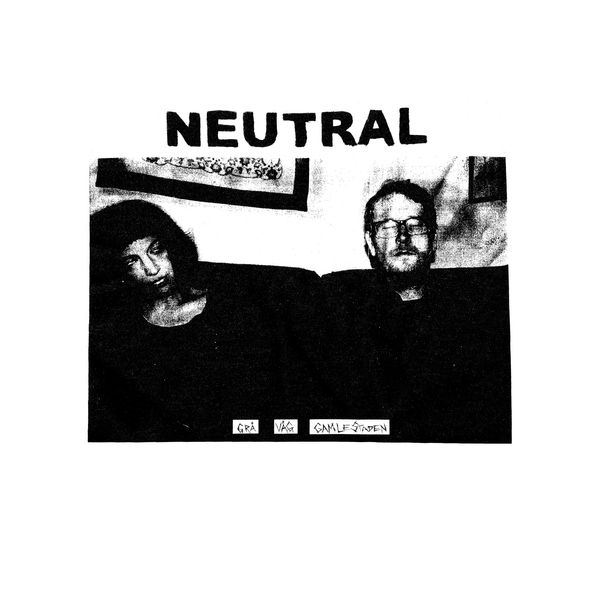 Neutral: Grå Våg Gamlestaden LP PRE-ORDER w/Bonus LP Option
This is a pre-order. This album will be released May 15th.
Optional add-on Leda: S/T LP (Solo Sofie Herner Album)
Gothenburgers' Dan Johansson (Sewer Election) and Sofie Herner's Neutral is the product of Sofie's instruments and voice, and Dan's manipulation and reel-to-reel technique. After previously making music together, in 2013 they had the idea to start compiling the recordings to make an LP.
"Grå Våg Gamlestaden" was released in the fall of 2014, with strong themes of a certain kind of bleakness, but with a wry smile, closely relating to the area of Gamlestaden. The title "Grå Våg Gamlestaden" was chosen after jokes were made with Matthias Andersson (IDDB label boss and project Arv & Miljö), about the neighbourhood Gamlestaden, where Dan, Sofie and Matthias lived.
Leda: Våren 2013 is part of the Grapefruit Endangered Titles series
Made around the same time Neutral first got together, Leda is the work of Sophie Herner, who released it as a solo tape in 2013, a masterpiece of loop pedals, guitar, and tape manipulation. Herner lets the songs retain an honest rawness that comes from only the best homemade experimental recordings. Originally released as a cassette edition of 25 on Ingen Våg, we are offering this as an add-on for anybody purchasing the Neutral LP.  It will only be available on its own if there are any copies left after the pre-order period. It's part of our Endangered Titles Series, where we do super limited runs of albums we love, this one being an edition of 150 copies.

Featured Products